The workplace is a vital and rich environment in which student practitioners take their first steps in real-life learning and applying their knowledge and skills in practice. Most health professionals helping students on their learning journey discover the need for additional skills and support to fulfill this valuable role effectively.
The content on this page aims to provide practice ideas to facilitate student learning in the workplace and includes:
It is largely based on HETI - The Learning Guide: a handbook for allied health professionals facilitating learning in the workplace. You are strongly encouraged to read this comprehensive resource (the Learning guide) in detail.
Adult Learning Principles
Adults tend to learn best when allowed to take responsibility for the learning process. The educators' role is to facilitate self-directed learning rather than teach. For student health professionals, the ability to drive one's own learning is an essential skill to learn to manage the varied and unpredictable clinical scenarios that are encountered throughout their careers.
Tips to foster self-directed learning include:
The clinician and student collaboratively identify opportunities and resources to support the achievement of learning objectives.
Use workplace opportunities to engage in self-directed learning (e.g. Select a client/patient. Dedicate time for the student to independently plan the assessment and intervention options. Discuss the plan together before application. The student will be expected to explain the rationale behind decisions and the pros and cons of alternate possibilities. The educator will question the student to ensure a deep understanding of the issues.).
Encourage engagement in ongoing reflection and self-evaluation (e.g. dedicate time at the end of the morning/day to reflect on one or two specific cases linked to the learning objectives). Key elements of reflection will be covered later.
Hands on and interactive approaches to learning activities are most attractive to adult learners. Learning is most effective if it builds on past understanding. If possible, acknowledge and value the past experiences of the adult learner and look for opportunities to apply this experience to their current learning
What skills do I need to facilitate learning?
A key concept to consider is the supervisor's role as a coach, encouraging the student to find out or talk/think through the answer, rather than telling them as a teacher. The supervisor should ask guiding questions to encourage the student to test options, analyse risk and consider limitations and innovations. These concepts are expanded in the subsections below and within deep and adult learning.
Facilitating a 'deep' approach to learning
Within the world of education, you will be exposed to the concepts of 'deep' and 'superficial' approaches to learning.
In the Learning Guide, a superficial approach to learning is described as doing 'what you need to do to get by', often associated with rote learning and reproduction of 'facts', not uncommonly associated with meeting assessment requirements. Students will struggle to apply this knowledge to real-life or complex scenarios.
A deep approach to learning is one in which the learner is engaged with the task, critically analysing new ideas, linking them to already known concepts and principles in a desire to create 'understanding'. This leads to a long term retention of concepts that can be used for problem solving in unfamiliar contexts, essential for all practising clinicians.
A deep approach to learning may be facilitated by:
Use of teaching methods that foster active engagement by the student such as giving students opportunities to discuss, debate and compare their understandings with each other and yourself (the supervisor).
Avoiding learning methods that only require recall of information.
Allowing adequate time for active learning opportunities i.e. avoid content overload.
Learning Preferences
A key thought to keep in mind is "Not everyone learns the same way I do." Individuals have learning preferences i.e. students may favour one mode of teaching over another. This is not fixed in all situations and can change depending on task and context. To optimise learning experiences, it is preferable to use a variety of methods that will appeal to different individuals.
Some educationalists suggest educators assess the learning styles of their students and adapt their classroom methods to fit each student's learning style. Critics say there is no evidence that identifying an individual student's learning style produces better outcomes and others suggest strengthening underutilised styles in order to become better equipped to learn from a wide range of everyday experiences.
There is a current debate in the literature regarding the value of using learning preferences in Clinical Education. Coffield, F., Moseley, D., Hall, E. and Ecclestone, K. (2004) completed a literature review entitled "Should we be using Learning Styles? What research has to say to practice". They conclude that it matters fundamentally which model is chosen. In order to maintain Evidence Based Practice, as a Clinical Educator, it is important to have an understanding of the theories and consider the current evidence before applying into your practice. We therefore recommend that you read this literature review before deciding if and how you apply learning styles when working as a Clinical Educator.
There are many different models of learning styles. The following are examples of well known models with associated questionnaires to assess a learner's style.
Honey and Mumfords' model (2006) classifies a learner as a
Reflector - Prefers to learn from activities that allow them to watch, think, and review (time to think things over) what has happened.
Theorist - Prefer to think problems through in a step-by-step manner. Likes systems, case studies, models and readings. Talking with experts is normally not helpful.
Pragmatist - Prefers to apply new learnings to actual practice to see if they work. Likes clinical placement with feedback and coaching.
Activist - Prefers the challenges of new experiences, involvement with others, assimilation and role-playing. Likes anything new, problem solving and small group discussions.
The VARK Questionnaire assesses a learner's preference for the use of sensory modalities that are used for learning information. The acronym VARK stands for Visual (graphic), Aural, Read/write (text) and Kinesthetic (concrete experience: simulated or real) sensory modalities. Within this categorisation, a learner may be multimodal (i.e. equal preference from all, swap from one preference to another depending on context or requires input from all to make a decision).
So what does a clinician do with this knowledge?
If the student knows they have a learning preference, you may wish to teach difficult concepts in their preferred style. However, teaching should include all formats to reflect real-life learning across different contexts.
Review your personal teaching approach and practices. Ensure a variety of approaches are utilised, not just those that reflect your own preferences or learning experiences (i.e. "we teach as we were taught").
If you and a student are struggling to connect when teaching, you may wish to apply a learning style questionnaire to gain an understanding of their preferences. You might wish to discuss the accessibility of questionnaires with the student. Most questionnaires are available online at a cost.
Learning Objectives and Contracts
Goal Setting for student placements
When transitioning from the University based learning environment to the clinical environment, students can be impeded by feelings of anxiety relating to being in an unfamiliar environment. Once a strong working relationship has been established, students may like to guide the flow of placement. Given this opportunity, students may gain a sense of empowerment and feel more at ease with the tasks ahead of them. Supervisors could ask the student 'what would you like to achieve today?' 'How are we going to achieve that?' Remember the SMART goals principles? They work with students too!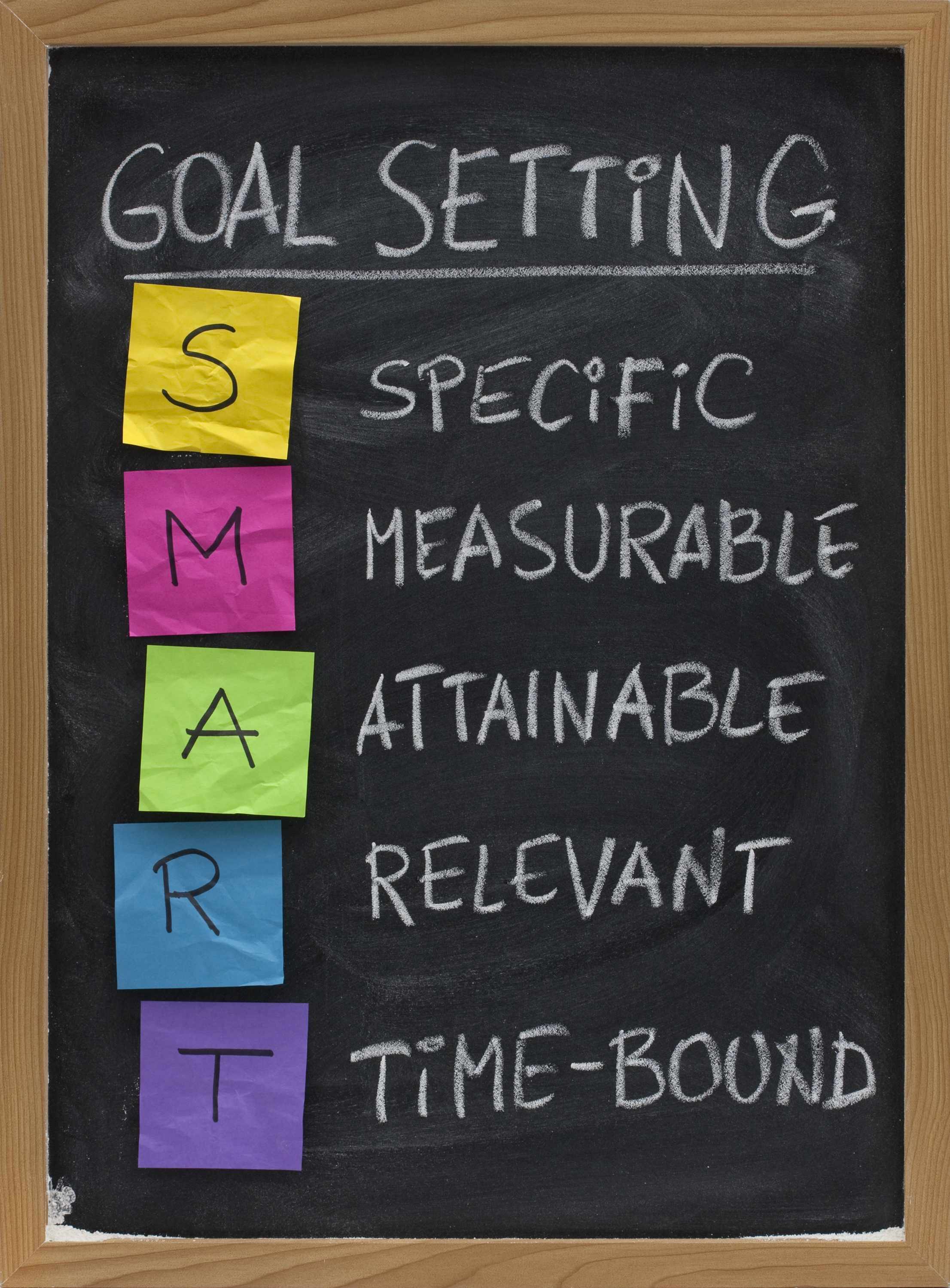 Consider your own practice. What unique opportunities does your clinic provide? Make a list and discuss these opportunities with your student. Ask your student to link their identified learning goals with the learning opportunities that your clinic can offer. Sign in to complete this reflective activity as part of your CPD log below
Addressing Learning Objectives in Practice
Learning objectives for student clinical placement should be provided by the affiliated University. Review these learning objectives and determine practical situations in which these objectives may be met. Discuss these with the student when setting expectations.
When determining how to practically address the learning objectives within the workplace, considering the SMART principle should help, as outlined in the table below.
Specific

(Clear and unambiguous)

What do you want to accomplish? Who will be involved? Where will it occur?

Measurable

How much? How many? How will you know when you have reached your goal?

Achievable

How will your goal be achieved? Are there factors likely to limit achievement of your goal?

Realistic

Do the expectations meet the needs/capacity of the student?

Timely

Can it be achieved today? In 2 weeks?
(Doran, 1981).
An example of a SMART goal template can be found in Appendix F of The Superguide (Health Education & Training Institute, 2011, p 78).
Learning Contracts
Learning contracts or plans are used in clinical education to facilitate discussion between the student supervisor and the student about the learning goals for the placement. A learning contract helps the student focus on their goals and define how they will work to achieving those goals. It is usually a written document that details the goals, objectives, strategies to achieve the goals, a time frame and the outcome measures (how the student will know when they have achieved their goal) for the placement. The learning contract is a working document that the student revisits frequently to evaluate if the learning goal is being met. It can be added to or altered to suit the progression of the student and changes in the placement.
A learning contract provides a clear framework for the placement. It makes both the student and the supervisor aware of the expectations for the placement and can be used during the evaluation process to discuss progress.
Sample Learning Plans
Facilitating Skill Acquisition
Match the learners' level and needs
One of the challenges for the educator is to target the learning material and activities to match the level and needs of the learner. 'Scaffolding' is a term describing the process of progressively withdrawing or changing assistance as expertise is developed (Smith & Blake, 2005). "The trick to scaffolding is knowing what stage the learner is at and adjusting your instruction, teaching or facilitation accordingly" (Smith & Blake, 2005).
The Skill of Teaching Skills
Lake and Hamdorf (2004) outline a four-step approach to teaching skills:
Demonstration: Supervisor demonstrates the skill at normal speed, without commentary.
Deconstruction: Supervisor demonstrates the skill while describing the steps required.
Comprehension: Supervisor demonstrates the skill while the student describes steps required.
Performance: Student demonstrates the skill and describes steps while being observed by the supervisor.
These steps do not all need to occur within the one session, rather may be spread over a number of treatment sessions as student confidence and skills develop.
Tips for teaching clinical skills
Remember the fundamentals: hygiene, infection control, patient communication, consent and introductions.
Demonstration.
Integrate theory and practice.
Teach selectively. Resist the urge to teach everything at once.
Provide opportunities to practise skills.
Use collaborative problem solving.
Give feedback.
Provide appropriate learning resources.
(Health Education & Training Institute, 2011, p 53).
---
References:
Health Education and Training Institute 2012, The superguide: a handbook for supervising allied health professionals, HETI, Sydney. This work is copyright. Retrieved from: https://www.heti.nsw.gov.au/__data/assets/pdf_file/0005/424859/Superguide-May-2012.pdf
Coffield, F., Moseley, D., Hall, E. and Ecclestone, K. (2004) Should we be using Learning Styles? What research has to say to practice. London: Learning and Skills Research Centre. Retrieved from http://itslifejimbutnotasweknowit.org.uk/files/LSRC_LearningStyles.pdf
Doran, G.T. (1981), 'There's a S.M.A.R.T. way to write management's goals and objectives', Management Review, 11, (AMA FORUM), 35-36.
Health Education and Training Institute (2012). The learning guide: A handbook for allied health professionals facilitating learning in the workplace. Sydney: HETI. Retrieved from: https://www.heti.nsw.gov.au/__data/assets/pdf_file/0008/424862/allied-health-learning-guide.pdf
Health Workforce Australia (2013). Enabling Clinical Supervision Skills. Griffith University, Gold Coast, Australia.
Honey, P. & Mumford, A. (2006). The learning styles questionnaire, 80-item version. Maidenhead, UK: Peter Honey Publications.
Lake, F. & Hamdorf, J. (2004) Teaching on the run tips 5: Teaching a Skill. Medical Journal of Australia. 181 (6): 327-328.
Smith, P. & Blake, D. (2005). Facilitating learning through effective teaching: At a Glance. Adelaide: Australian Government.
Stalmeijer, R., Dolmans, D., Wolfhagen, I., Muijtjens, A., & Scherpbier, A. (2008). The development of an instrument for evaluating clinical teachers: involving stakeholders to determine content validity. Medical Teacher, 30, e272 – e277.
---
Topics