Practical Support For the Clinical Educator
Placement Guides

The Mental Health Coordinating Council's Practice Placements in the Community Managed Mental Health Sector project

A recently completed Practice Placements in Community Managed Mental Health Sector Placement Guide was written to address the growing requirements of Community based student placements. This practical guide provides details on the practice placement process (p. 9), how to structure a placement (pp. 16-17) and some information for the organisation, student and clinical educator.
The most helpful sections of the guide are the appendices. Prior to placement commencement, the student can be provided with an Organisational Profile Template (Appendix 3, p.27), a prompt sheet to clarify practice placement expectations (Appendix 7, p.37) and a placement policy and procedure document (Appendix 8, p. 38) to alleviate anxieties and clarify roles.
The Queensland Occupational Therapy Fieldwork Collaborative (QOTFC)

Although originally written for Occupational Therapists, the QOTFC has a detailed help-guide for mental health placements that could easily be adapted for other professions who work in the area, and especially for professions who have emerging roles within the mental health setting. The general information, checklists and references found on this website come under three major modules including:
the rationale for taking students on placement
tips for clinical placement in mental health including orientation programs, tutorial programs, supervision, how to prepare the organisation for a student, preparing the student and handover
innovative clinical placements in mental health, including a collaborative clinical placement model and role emerging clinical placement model
Orientation
The first week of placement is the primary time to build a safe and accountable environment for the student to learn. A thorough orientation is imperative. For general orientation recommendations, click here. A sample 'practice placement orientation checklist' for use within the mental health setting is available in the Mental Health Coordinating Council's Practice Placements in the Community Managed Mental Health Sector project placement guide (Appendix 11, p.48).
Within a Mental Health setting, the orientation process may need to include some discussion regarding self-disclosure. Students may be confronted by strong emotional reactions when exposed to sensitive situations, and as such reach a level of discomfort not often felt in the professional realm. The student may need to bring more self-awareness and emotional maturity to this setting but may not be ready to, reacting in a number of ways. When faced with discomfort, Pisani (2005, p. 31) asserts that trainees have a universal tendency to self-disclose to their supervisors early in the relationship. She calls such disclosures "confessions" and suggests they may be intended to: 1.) test the supervisor's ability to accept the student; and 2.) define the parameters of the supervisory experience. If you maintain an acute awareness of this early in the placement and are able to address it, the supervisory experience can be positive from the outset. Supporting a student to be open and honest about their reactions while maintaining a level of professionalism, can provide them with the confidence to proceed throughout the remainder of a placement.
Safety Considerations
Safety considerations will vary across settings but must be prioritised early in the student placement. Listen to Hazel Bassett, an experienced Mental Health Occupational Therapist and Clinical Educator, describe key safety considerations when taking a student in a Mental Health Setting.
Which of the areas outlined might be relevant in your practice setting? Does your workplace have any safety considerations that need to be addressed? How would you open a discussion regarding the parameters of supervision? Is there already a resource, structure or network within your workplace that might help you achieve acceptance early in the placement experience?
Goal Setting
When transitioning from the University based learning environment to the clinical environment, students can be impeded by feelings of anxiety relating to being in an unfamiliar environment. Once a strong working relationship has been established, students may like to guide the flow of placement. Given this opportunity, students may gain a sense of empowerment and feel mo
re at ease with the tasks ahead of them. Supervisors could ask the student 'what would you like to achieve today?' 'How are we going to achieve that?' Remember the SMART goals principles?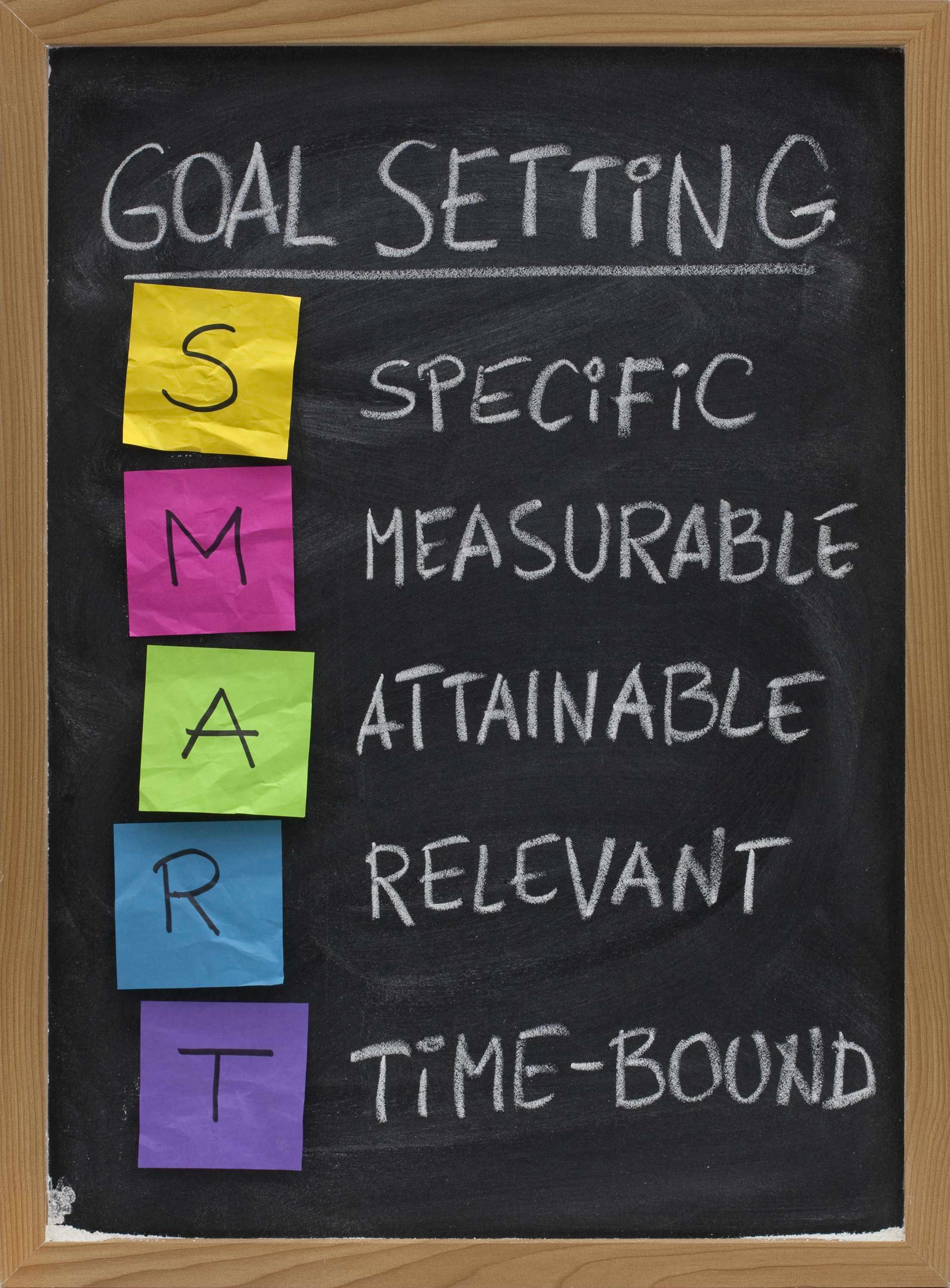 They work with students too!
The Mental Health Coordinating Council's Practice Placements in the Community Managed Mental Health Sector project placement guide have provided a template for setting and measuring objectives for students on placement (Appendix 17A, p. 64-68) that can be used to evaluate the goals that were set initially at the end of a student placement.
Consider your own practice. What unique opportunities does your clinic provide? Make a list and discuss these opportunities with your student. Ask your student to link their identified learning goals with the learning opportunities that your clinic can offer.
Evaluation
Along with formal assessment of competencies that are provided by the universities, evaluation of the mental health placement is a valuable process to ensure successful outcomes continue in the future. The Mental Health Coordinating Council's Practice Placements in the Community Managed Mental Health Sector project placement guide have provided a template for overall practice evaluation (Appendix 15, p. 57), Placement Educator Feedback – from a student (Appendix 17C, p. 69) and Placement Educator Feedback – University perspective (Appendix 17D, p. 70).
Also refer to the 'End of Placement' section of this website for general resources to assist with evaluation.
References
Mental Health Coordinating Council (2013). Practice Placement Guide: Mental Health Workforce Professional Entry Practice Placements in the NSW Community Managed Mental Health Sector – a NSW Pilot Study. MHCC, Sydney. http://mhcc.org.au/media/11009/ppp-placement-guide-final-2013.pdf
Pisani, A. (2005). Talk to me: Supervisee disclosure in supervision. Smith College Studies in Social Work, 75 (1), 29.
---