ClinEdAus Overview
Griffith University School of Allied Health Sciences led this Health Workforce Australia funded Queensland Regional Training Network project. It is inter-professional, cross-sectoral and cross-university. The portal provides free access to learning resources for clinical educators of entry-level allied health students.
Collaborating Universities with Griffith University
Australian Catholic University
Bond University
Central Queensland University
James Cook University
The University of Queensland (School of Human Movement Studies)
Inter-professional approach
The professions of exercise physiology, occupational therapy, physiotherapy and speech pathology are the core target users of the website but the portal is applicable across a range of health professions.
Target practice/student placement settings
The website has resources applicable to all placement settings plus more specific information for :
Aged Care
Mental Health
Indigenous Health
Rural Health
Brochure Link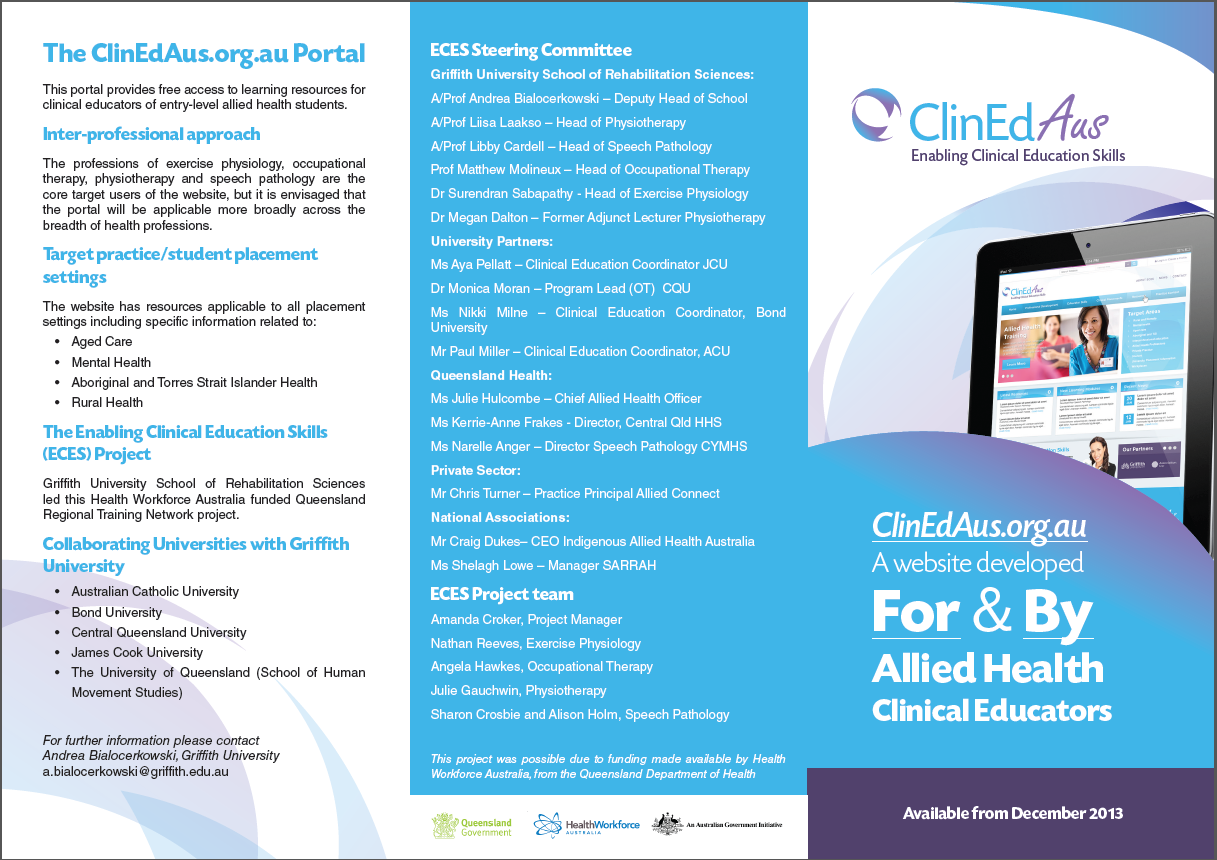 Please feel free to distribute this brochure to your networks to alert them to this website.